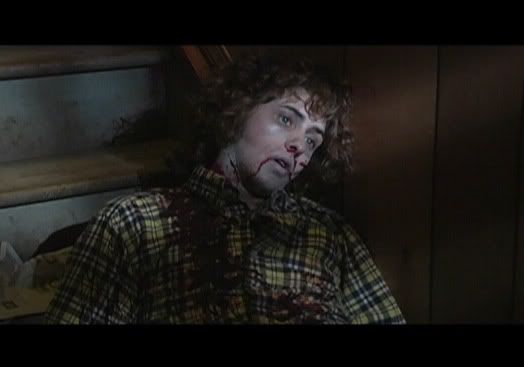 Man in the Basement
Utopian ProductionsDirected by Ritchie Steven Filippi
Cast
: Kieran Valla (THE MAN IN THE BASEMENT), Matthew Metzger (DEKE), and Allyn Bard (DARCEY).
Short Summary
: You donít have to be alive to get revenge on your wife! Simon reacts how any normal man would after being killed by his spouseís lover named Deke, he wills himself to come back and slaughter them both.
Runtime
:† 00:04:10
Past Screenings
: 1st Annual BlackSmith Picture's Fright Fest (10/22/05), IU Southbend Independant Filmmakers Festival (4/01/06), New York Indie Films Cartel "Shot by Shot" Film Festival (7/13/06).
Next Screening
: Long Island Big Fish Film Festival (10/16/06 at 7pm)
Watch Online
:
Click Here
If you would like to view stills from the film, a behind the scenes gallery, or would like to find out more infomation on the cast and crew of
Man in the Basement
, than
click here
or visit the official website for
Utopian Productions
.